If Ever I could Relate....it would be to this!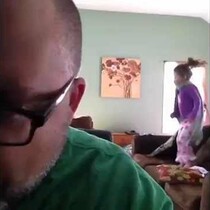 Posted April 9th, 2014 @ 10:19am
I have a 7 year old daughter and a 4 year old son. I FEEL this father's pain. This is my Saturday morning too!
This dad vines his Saturday morning for the past 3 months. This is what he sees/hears.