Somebody get my Teddy Ruxpin!!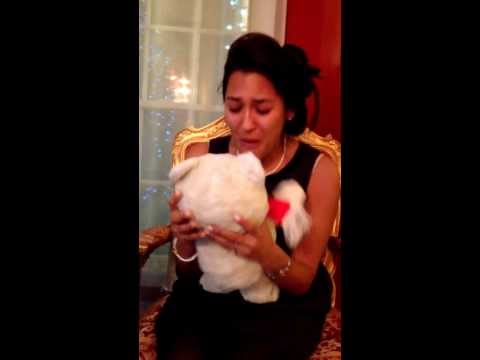 This is pretty cool. It made my wife cry. I wonder how much it would take to get her Teddy Ruxpin to look brand new?
This guy paid to get her teddy put back together after it had been destroyed-check iout her reaction to the surprise.